It's October again, which means it's time for you (yes, you!) to go and preorder the next book in Jennifer R. Donohue's Run with the Hunted series of cyberpunk heist novellas. If you aren't familiar with them, you can read my reviews of the previous novellas right here on this very blog.
I got to read VIP when it was still a Word document by virtue of being actual, real life friends with the author. I'm also an actual, real life big fan of these books, so I'm going to try to split the difference between friend and fan by abandoning my usual review format and using the rest of this post to explain why you should preorder this very good book.
1. You should preorder this very good book because it's a return to form.
If you read and enjoyed the first Run with the Hunted novella, you'll enjoy the return to Bristol's narration. She has a much clearer, more action-focused voice than either Bits or Dolly. That means the book as a whole moves more quickly because we get less monologuing, more plotting.
We also get the return of Will, the well-meaning super secret government agent from book one. It's fun to see how he's grown as a person in the intervening months, and how he hasn't. He only gets a few scenes, but they're impactful. I'm hoping he gets a bigger role in an upcoming book.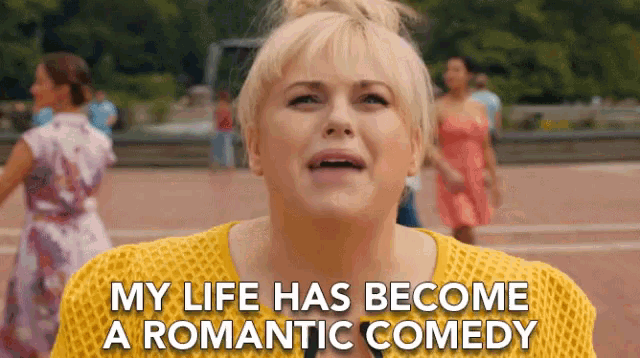 2. You should preorder this very good book because it's like nothing Jen's ever written before.
Inspired by a Twitter meme where people share their favorite romance tropes, VIP revolves around a fake engagement that slowly but inevitably builds toward real feelings. I can't say more without spoilers, but there's an unusual sweetness to this story. It reminds me somewhat of the resolution of Standard Operating Procedure, except Standard Operating Procedure was 1000% more stressful than VIP is.
VIP is by no means a romantic comedy, but it is the closest to a romantic comedy I think we're ever going to get out of this series. Let's cherish it.
3. You should preorder this very good book because it finally reveals Bristol's real name.
Actually, it reveals quite a lot about Bristol's past. We still don't have any details about her family of origin, but a character from her past gets tangled up in her present and shares an origin story of sorts with Bits and Dolly.
There are just enough tantalizing details to seed a really good fanfiction if, say, you wanted to write a story in which Bristol and Dolly kiss and also other things happen.
4. You should preorder this very good book because of the excellent Dolly content.
Listen, word of God from Jen, Bristol's straight. She and Dolly are never going to kiss outside of my fanfiction, in which other unimportant things also happen, probably.
This is, I think, all the more reason to enjoy Dolly leaning and smoking and smirking at Bristol during Bristol's wedding festivities. Also, the cute bickering! And the [very romantic moment redacted for spoilers]!!!
Enjoy them loudly, and tag Jen (@AuthorizedMusings) when you do, which is not at all bullying. Authors like it when you enjoy their work!
(Is this a book review? I don't think this is a book review, but I'm going to put it in that category anyway because it's close enough.)